Products
Services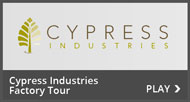 Company Video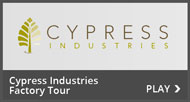 Company Video
USB A Connectors
Cypress P/N: CCUSBA-32001-30X
Description: USB A Type Vertical Single
Cypress Industries' USB A type connectors are high quality, high-speed, USB 2.0 rated, and we have many options for any printed circuit board, panel mount or cable mount application. This USB A Type Vertical Single type connector has a Copper Alloy shell, AU (Gold) 30u contacts, and is Gold-Tin: NI 1~1.5. We have other part numbers with the option of PCB vertical mount, PCB right-angle mount, PCB up-right mount, and USB cable mount for any high-speed data transfer application.
Our China manufacturing facilities are ISO 9001 certified and we ensure 100% final inspection of all USB connectors and related products. As a guarantee, our products are direct from the China factory, which gives our customers quality satisfaction, competitive prices, and fast delivery times.
We specialize the ability to deliver USB 2.0 products for high-volume projects down to per piece projects and have the ability to design, engineer and manufacture custom MINI USB AB connectors. Should you require any Cypress Industries connector with lower or higher density gold contacts such as 50 micron gold please ask for special pricing. Our manufacturing locations are located in Shenzhen/Dongguan, China and Taipei, Taiwan.
Our warehouse and distribution centers in Shenzhen, China (just inside the border from Hong Kong) Taipei, Taiwan and Austin, Texas can make sure all of your delivery needs are met. We stock a wide variety of MINI USB AB connectors for design, engineering, prototyping, and small manufacturing runs at our Austin, Texas facility. From our China location we are able to ship to any location in the world. In addition, our central United States location in Austin, Texas can warehouse product and provide next day service to cities such as Dallas, Houston, San Antonio, Austin Texas and most U.S. cities for larger volume forecasted orders. We have routine shipments of containers coming into the central United States in order to provide competitive pricing on large orders. Please call to determine the large shipment transit time to your city.
We also offer a full range of value-added services including product design, prototyping, manufacturing, testing, and after-sales support. Give us a call for more information at pricing at 512-249-0999 or email us at info@cypressindustries.com.
***All USB connectors are RoHS compliant***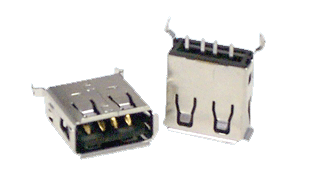 Specifications
Material
High Temperature Polyester – G.F. UL94V-0
Shell
Copper Alloy
Contacts
Copper Alloy
Plating
Gold-Tin: NI 1~1.5
Contact Plating
AU (Gold) 30u
Pins
4
Mount
Vertical
Rating

2.0