Products
Services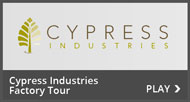 Company Video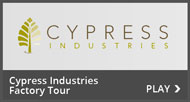 Company Video
Industrial Design Services
Our Industrial Design services begin for many our clients with the most important features, appearance and ergonomics. Utilizing the Industrial Design aspect of our new product design services our team will examine with you the conceptual development of the product. Here they will evaluate, explore and refine concepts to arrive at the best form, fit, function and appearance.
After sketches are completed we will present the client with examples of 3D CAD renderings of their new parts. Our photo-realistic images of your product in various colors, materials, textures, and environments can be used to create marketing materials, raise capital or to get feedback from different departments and customers before finalizing the design and tooling.
Upon receiving feedback from the 3D CAD renderings we can begin to fine-tune the design by moving into the Mechanical Engineering phase. Here we will generate the 3D computer models of the parts and assemblies including all features that will be on the final products. With these 3D models can begin prototyping the product and then go to production tooling.
Aiding our customers with new product development is a focus for Cypress Industries because the better we perform, the higher volumes we are able to manufacture for those who chose to use us. New product development starts with the Industrial Design process and 3D CAD renderings. Cypress Industries Industrial Design and Product Design services are located in Austin, Texas