Custom Plastic Enclosures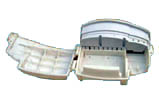 Large UPS Enclosure
Cypress Industries makes many types of custom plastic enclosures that are manufactured at our China factory or our molding facility in Austin, Texas. We design and manufacture electronics custom plastic enclosures for computer peripherals, mice, networking modems, switches and routers, PDA Cradles, and phone chargers, UPS's (Uninterruptible Power Supplies), electrical meters, fire alarms, computer bezel's, computer monitor plastic electronics enclosures and many other types of faceplates. Cypress Industries can manufacture custom plastic enclosures for any of your needs . Bring us any enclosure, or custom plastic injection molded part and we can assist you with design for manufacturing, tooling, production (in China, Taiwan or the U.S.) and logistics.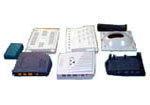 Router Enclosures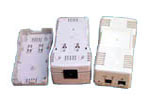 Network Modem Enclosures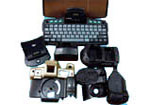 Computer Peripheral Enclosures
Our large variety of equipment allows us to manufacture products for almost any plastic application. Small and Large plastics injection molding machines ranging from 30 up to 1,500 Tons in size give us a full range of plastics capabilities. Warehousing and engineering at our central U.S. location in Austin, Texas, or shipping from our manufacturing facilities in Dongguan, China gives Cypress Industries a unique edge in servicing customers with facilities anywhere around the world.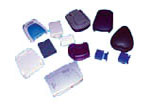 Card Reader Enclosures
Cypress Industries is capable of molding custom plastic enclosures in all types of engineering grade resins requiring close-tolerance specifications with superior quality, finishes and aesthetics. We carry various CAD software programs to ensure we can assist you using most of today's programs.
Cypress Industries also has additional capabilities including bonding, painting, printing (pad printing and silk screening) and basic assembly of custom plastic enclosures with electronic components and other hardware. Many customers choose to source many electrical components through our electronics division of Cypress Industries. This allows us to be a single source for many of your plastic and electrical needs.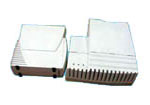 Small UPS Enclosure
Our warehouse and logistics centers in Shenzhen China (just inside the border from Hong Kong) and Austin, Texas can make sure all of your delivery needs are met. From our China location we are able to ship to any locations in the world. In addition, our central United States location in Austin, Texas can manufacture and warehouse product and provide next day service to cities such as Dallas, Houston, San Antonio, and Austin Texas for small or larger volume forecasted orders of electronics plastic enclosures and other products. We have routine shipments of containers coming into the central United States in order to provide competitive pricing on large orders. Please call to determine the large shipment transit time to your city.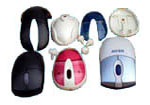 Mouse Enclosures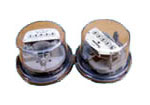 Electrical Meter Enclosure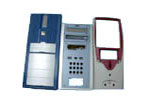 Computer Bezels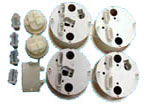 Fire Alarm Enclosure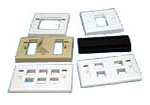 Wall Mount Faceplates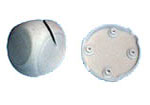 Network Cable Holder Enclosure