Products
Services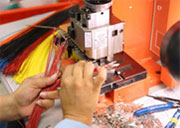 About Us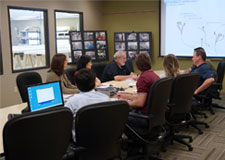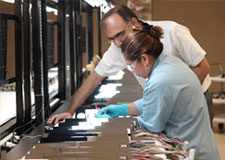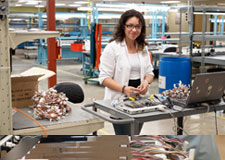 Cypress Industries was founded in Austin, Texas by individuals with a shared vision of creating a different——better——kind of manufacturing business. We envisioned a company in which exceptional customer and employee treatment are the norm, and one in which our smaller clients receive as much attention and service as our larger clients. Our aim is to deliver the best products, the best service and the best value in the industry. We base our ability to do so on the following beliefs:
Exceptional customer service is key. We understand that referrals from our satisfied customers are better than any marketing tool available.
A positive working environment breeds a better customer experience. We work hard while having fun so that you'll enjoy working with us.
Our manufacturing facilities are ISO9001:2015 certified and perform 100% final inspection of products. We also use high quality approved vendors for raw materials, allowing us to consistently deliver a high quality product.
Our Mexico, India and China manufacturing facilities benefit from  lower cost structures and are complemented by our manufacturing facility in the United States to ensure that our customers receive the best value.
Cypress Industries' goal is to give you, the customer, the best customer experience in the markets we serve. In doing so, Cypress Industries will meet or exceed customer expectations of highest quality, competitive pricing, flexible customization capabilities, and individual and company accountability.
Our Products and Services
Cypress Industries is a vertically integrated contract manufacturer specializing in printed circuit board assembly, sheet metal fabrication, custom cable assemblies, custom wire harnesses, plastic injection mold making and plastic injection molding. Our vertical integration provides us a unique perspective into many different manufacturing techniques that enhances our core competence of assisting customers with design for manufacturability and value engineering.
We support the needs of a diversified customer base including OEMs, contract manufacturers, telecom companies, industrial machinery companies, P.O.S. companies, gaming equipment companies as well as medical and military manufacturers. Cypress Industries offers a full range of value-added services including product design for manufacturability, value engineering, prototyping, manufacturing, testing, and after-sales support.