Metal Stamping in China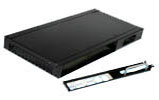 1U Rackmount Chassis
Cypress Industries metal stamping factory in China specializes in manufacturing sheet metal components and stampings for the industrial, hardware, electronic, propane gas, industrial valve, water supply, telecommunications, and automotive markets. Our precision metal stamping factory in China has metal stamping punch presses available ranging in size from 10 to 600 tons that produce simple and complex shapes, from dies designed and developed offshore.
Metal stamping in China has become increasingly popular due to low cost structures in Asia, and the high quality of products manufactured in China. Our metal stamping factory in China can manufacture drawn and deep draw stampings, precision copper stampings, and metal stamping dies for export if desired. On-site tooling facilities for metal stamping in China allow Cypress Industries to reduce our up-front costs to give you a low cost solution. Similar to our custom tooling group, we are able to manufacture soft and progressive tooling dies (metal stamping dies) in China for export to countries around the world.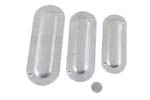 Aluminum Stamping Conduit Cover
Our metal stamping factory in China can manufacture medium and long productions runs, and low-cost, quick turnaround prototypes engineered to maintain critical customer requirements. We specialize in precision sheet metal fabrications, metal enclosures, chassis, tube bending, drawn and deep drawn shapes, and secondary operations such as machining, brazing, plating and painting and are one of the premier metal stampings fabricators.
Cypress Industries manufactures progressive stamped metal enclosures that are typically steel and commonly used for the electronics industries as chassis. Our capabilities include high-quality medium to high volume stampings of miniature to large part sizes with temporary or permanent tooling. Because we manufacture our progressive metal stamping dies in our China factory, our tooling charges are some of the most competitive in the industry. We also perform custom modifications to your metal stampings in China if desired.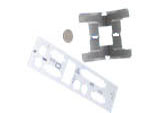 Aluminum and Stainless
Stampings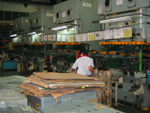 Progressive Die Stamping
Line in China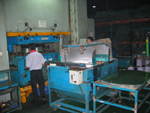 Deep Drawn Stamping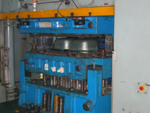 Deep Drawn Stamping
From our metal stamping factory in China we are able to ship to any locations in the world. In addition, our central United States location in Austin, Texas can warehouse product and provide next day service to cities such as Houston, Dallas, San Antonio, Texas for larger volume forecasted orders. We have routine shipments of containers coming into the central United States in order to provide competitive pricing on large orders.