Cypress Industries Educates Local High School Students about STEM Careers
Cypress Industries Joins Forces with Austin Regional Manufacturers Association to Promote Manufacturing Jobs to Area Teens
AUSTIN, TX, Oct. 18, 2016
Austin-based manufacturing company, Cypress Industries recently joined forces with Austin Regional Manufacturers Association (ARMA) who organized tours of local manufacturing facilitiesfor area high school students. The goal was to promote Science, Technology, Engineering and Math (STEM) related jobs,in coordination with National ManufacturersDay.
"Cypress Industries was pleased to participate in Austin Regional Manufacturing Association's (ARMA) Manufacturing Day," said Tom Lonsdale, CEO of Cypress Industries. Educating tomorrow's workforce about career paths in manufacturing is essential for the growth of our companies as well as improving the perception of modern day manufacturing. Most Austin manufacturing companies have clean, climate-controlled facilities and provide exceptional pay," said Lonsdale.
"Several of our customers participated onsite with us to not only demonstrate to students the types of products made in Austin, but also specifically which types of jobs are available in a manufacturing facility. We would like to thank Illumitex, Cobb Tuning, Voltabox and Blood Shed Motors for participating in Manufacturing Day at Cypress Industries," said Lonsdale.
"Some of the most advanced facilities in the world are right here in Central Texas," said Ed Latson, executive director for ARMA. "We want to make sure that when students enter the workforce they know about the exciting opportunities awaiting them in electronics, medical device, life science, and the food and beverage sectors. Most people don't think of the region as a manufacturing strong-hold, but nearly one third of the major employers in Austin are manufacturers and the sector is the leading contributor to the area's metropolitan product." "Having the workforce to support them is critical to the region's economic success," Latson added.
Austin's Mayor Adler and the Austin City Council also proclaimed October 7, 2016 Manufacturing Day in Austin.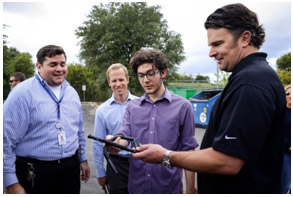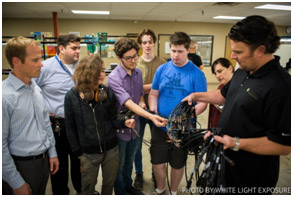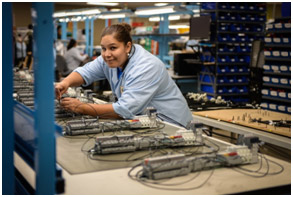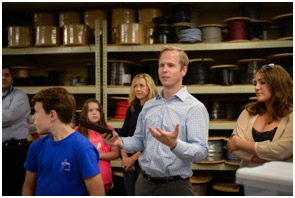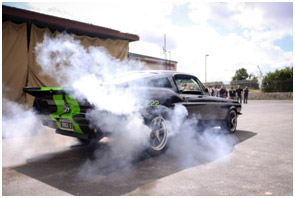 About Cypress Industries
Cypress Industries is a global, vertically-integrated contract manufacturer of custom cable assemblies and wire harnesses, custom control panels, plastic injection molding, machining and metal castings. Our vertical integration provides us with a unique perspective into many different manufacturing techniques. This enhances our core competence of assisting customers with design for manufacturability and value engineering. Our wholly-owned custom cable, control panel and wire harness manufacturing facilities in India and China give us the ability to service customers' high-volume needs and global locations.
About ARMA
ARMA is a non-profit trade association focused on strengthening the manufacturing community through advocacy, workforce development, and networking. Manufacturers account for 1,500 companies in the area, employ 57,000 people, and contribute over $11 billion to the regional economy.
Cypress Industries Contact:
Tim O'Grady, Chief Marketing Officer
512-637-2551
[email protected]